Welcome!
Edit
Welcome to Lovia, Quarantine Zone!

Welcome to Wikination, and thank you for your contributions! There's a lot to do around here, so we hope you will stay with us and make many more improvements. This wiki is about Lovia, a fictitious wiki nation where you can enter politics, become a businessman, or even drink a glass of wine in the Pub!: Recent changes is a great first stop, because you can see what other people are editing at the very moment, and where you can help.: Please log in whenever you are online. You can make your own user page to which you can add all the info about yourself or your fictional character. Some user pages are real beauties!: Questions? You can ask at the site administators or post a message in The Pub!

Getting started? If you want to go in politics, we advice you to read our tutorial on Lovian politics. Starting up a business is even easier, just create an article and get started. If you want to make pages on natural parks, monuments, writers, or soap operas, feel free to do so! Just don't forget to give your article a "place" within the Lovian society and background. That is part of the site regulations. Be sure to check out those as well!

We are excited to meet you here and we hope you will soon be a proper Lovian citizen. Welcome!
Hi, welcome to Wikination, the Lovia wiki! Thanks for your edit to the Taiyō no Eisei page. Please leave a message on my talk page if I can help with anything! -- Semyon (Talk) 02:22, October 9, 2012
Hey Seth! Welcome to Lovia!
—TimeMaster (talk • contribs) 02:27, October 9, 2012 (UTC)
It says Joe, not Seth, here :P 77topaz (talk) 06:59, October 9, 2012 (UTC)
No, he's an IRL friend of mine. —TimeMaster (talk • contribs) 10:58, October 9, 2012 (UTC)
Hahah, there goes his anonymity :P Anyway, Seth, Joe, or whatever your name might be, Welcome to Lovia! :P --OuWTBsjrief-mich 16:26, October 9, 2012 (UTC)
Greetings, and welcome to Lovia my friend! —

Christopher Costello (Pikapi • Chat • What's up) 22:11, October 9, 2012 (UTC)
Thank you for all of the greetings and welcomes! I'm hoping to benefit Lovia's electrical, educational, and agricultural systems. Go to Taiyō no Eisei for some of my views.Quarantine Zone (talk) 23:11, October 9, 2012 (UTC)
I apologize for using rich text edit on the articles. I have switched to editing in wikicode. --Quarantine Zone (talk) 20:39, October 10, 2012 (UTC)
Thanks! It really helps a lot :) --OuWTBsjrief-mich 03:15, October 11, 2012 (UTC)
I was wondering whether you had a house in Sylvania? it'd be great to have your support in the State Elections in Sylvania. :) Kunarian (talk) 17:12, October 12, 2012 (UTC)
As you have more than 50 edits, you can become a citizen, which gives you the right to vote and to take part in elections. I need 3 bits of information:
Your address in Lovia (once you are a citizen, you can purchase an additional two more houses)
Your name (IC)
Your sex (also IC)
I do know these things already, but legally you have to provide it, to make it official. Thanks a lot! :) --Semyon 17:19, October 12, 2012 (UTC)
I'm assuming that means to post them here. Address: 1 Gateway Street New Haven, Kings. Name: Taiyō no Eisei. Sex: Male. --Quarantine Zone (talk) 19:39, October 12, 2012 (UTC)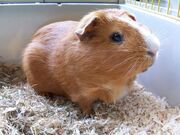 Hello! Here is the cavy you waited for. Have fun with him.
With a friendly eye of Nimmanswolk: --OWTB 30 Nov 2007 06:09 (UTC)
In my opinion, they should be separate, but Marcus has merged them. You'll have to ask him why he merged them. GP and GAPP are relatively similar, but GAPP supports legalizing all drugs (even though they're already 100% legal. . .). —TimeMaster (talk • contribs) 22:22, November 11, 2012 (UTC)
I understand the merge of GAPP and GP, because they were essentially the same thing, except GAPP wants to legalize marijuana. I don't understand why RENT and GAPP are merged... --Quarantine Zone (talk) 00:21, November 12, 2012 (UTC)
Nor do I. RENT shouldn't even exist in the first place. —TimeMaster (talk • contribs) 00:32, November 12, 2012 (UTC)
Shmirtz Shipping&Investments
Edit
Shmirtz Shipping&Investments

 We ship

Name
Shmirtz Shipping&Investments
Type
Private Company
Product
Investment Consulting and Managing, Shipping
Origin
Oregon, USA
Founded
1974 by Ronald Shmirtz
Owner(s)
Justin Avant
Profit
 

Shmirtz Shipping&Investments (SSI) is a an international corporation which runs imports and exports to and from Lovia run by Justin Avant. SSI shipping department owns and runs over 70 different cargo ships, ranging from small freight ships, to massive Very Large Crude Carrier (VLCC) tankers. SSI currently runs an global trade network which encompasses 102 countries. The SSI investment department manages the Shmirtz Investment which offers offers customized guidance at every stage of the investment decision, risk management and investment monitoring process.
Thanks for the vote, I appreciate it. :) I'm glad you support lowering taxes on tea - perhaps it's time to introduce a new meaning for 'tea party'? :P --Semyon 12:33, January 2, 2013 (UTC)
Yes, I think it is time for a new meaning... We could call it a Lovian Tea Party. I was deciding between you and Oos, and I ended up choosing you because you were independent, even though you share a lot with CCPL. --Quarantine Zone (talk) 22:48, January 2, 2013 (UTC)
Well, it's always good to vote for Semyon, but what's this about the tea tax? I don't recall that. —TimeMaster (talk • contribs) 00:54, January 3, 2013 (UTC)
In the Speakers' Corner, Semyon said to vote fo him because he cared about the small things like the price of a cp of tea. --Quarantine Zone (talk) 01:06, January 3, 2013 (UTC)
IN response to your comment
Edit
The laws in the Old Testament were set forth by god as the rules the Hebrews needed to follow in order to be righteous, to atone for the sin of Adam and Eve and to be able to get into Heaven. That is also why they were required to make sacrifices, because it was part of the appeasement for Original Sin.
According to Christian theology, when Jesus came from Heaven, it was for the express purpose of sacrificing himself on the cross so that our sins may be forgiven. His sacrifice was supposed to be the ultimate act that would free us from the former laws and regulations and allow us to enter Heaven by acting in his image. That is why he said "it is finished" when he died on the cross. That is why Christians don't have to circumcise their sons (god's covenant with Jacob), that is why they don't have to perform animal sacrifice, or grow out their forelocks, or follow any of the other laws of Leviticus.
When you quote Leviticus as god's law and say they are rules we must follow because they are what god or Jesus wants us to do, what you are really saying, as a Christian, is that Christ's sacrifice on the cross was invalid. He died in vain because you believe we are still beholden to the old laws. That is what you, a self-professed good Christian, are saying to your god and his son, that their plan for your salvation wasn't good enough for you.
So maybe actually read the thing before you start quoting it, because the implications of your actions go a lot deeper than you think. Marcus/Michael Villanova 02:34, January 29, 2013 (UTC)
I beg to differ. I see the Old Testament just as valid as the New Testament. The old covenant was specific to certain laws and the new covenant specific to others, but most of the laws are valid in both the New and Old Testament. For instance, the 10 commandments are valid in both. There is no place in the Old Testament that says, "After the new covenant is made everything that I have told you is no longer valid." You may ask, "Why do Jews and Christians have different rules then?" The answer to this is that some things from the old covenant were kept and some weren't. Christians aren't kosher because God specifically says that the animals that were previously unclean are now clean. Circumcision was specifically stated to be for the original covenant, so it is no longer needed either. Animal sacrifice was also specifically stated to no longer be needed because Jesus came to Earth, died, and rose afterward. All of the laws that Christians no longer follow that Jews still follow are specifically stated. You're telling me to read before I say things even though I've read through the whole Bible numerous times and can usually pull verses with reference and background of the verse straight from my head on most subjects. I went to a Christian school for 11 years, and church my whole life, and youth group, and Sunday school, and small group. I've studied it independently and with my family and I've gone through every topic in the Bible in great detail. I think I just may know the Bible more than you, just maybe. --Quarantine Zone (talk) 03:28, January 29, 2013 (UTC)
I agree. I don't have time to look for the citations, but Jesus specifically said: "I am not here to abolish the old Law; I am here to fulfill it". And I believe the clean animal thing originates from the Acts of the Apostles, in which I believe it was Paul, gets a vision. --OuWTBsjrief-mich 05:57, January 29, 2013 (UTC)
Yep. --Quarantine Zone (talk) 22:52, January 29, 2013 (UTC)
You do prove as well though as an atheist, that the bible is pick and choose for followers. Oh I like that part about denying gays the right to love each other, but not that one about circumcision. That why would a law be implemented, told there is a new covenant, but keep most of the old laws? Still the intolerance factor in it, still is consistent. I thought the new covenant made the old covenant obsolete? My bad then, i thought the old covenant had extra powers to over power the new covenant. Haven't there also been loving and respected homosexuals in the bible? Soddom and Gommorrah were destroyed, but most were probably not killed for doing "Perverted" acts. Marcus/Michael Villanova 23:36, January 29, 2013 (UTC)
I don't think you understood what I said... The New Covenant simply adds to and removes SPECIFIC parts of the Old Covenant. Also, the words "covenant" and "testament" are not to be used interchangeably. They are different words and have different meanings. The reason that circumcision is no longer required is because that was specifically stated to be part of the Old Covenant. This does not mean that it is wrong either. It is simply not required. Like I said, the laws that were SPECIFIC TO THE Old Covenant are no longer in effect, but laws that aren't specific to the Old Covenant are still in effect. IF YOU STILL INSIST, I will quote 1st Timothy 1:8-11 instead (this isn't Old Covenant AND it is New Testament). "8 We know that the law is good if one uses it properly. 9 We also know that the law is made not for the righteous but for lawbreakers and rebels, the ungodly and sinful, the unholy and irreligious, for those who kill their fathers or mothers, for murderers, 10 for the sexually immoral, for those practicing homosexuality, for slave traders and liars and perjurers—and for whatever else is contrary to the sound doctrine 11 that conforms to the gospel concerning the glory of the blessed God, which he entrusted to me." (NIV) If you want context on this, you can google the verses and read it for yourself. --Quarantine Zone (talk) 00:16, January 30, 2013 (UTC)
I'm not going to get into an argument about reiligion, but doesn't it seem then you (i mean the reiligion) making it up as you go along. As your just picking and choosing what stayed, and what didn't, or is it more like a revision of the old law. Beacuse you say the old covenant is no longer in effect, but how do you define old covenant laws, and laws that stay in the ever-lasting law? Marcus/Michael Villanova 01:16, January 30, 2013 (UTC)
Any law that is not specific to a covenant is everlasting. Any law that was specific to the Old Covenant, unless stated otherwise, is no longer in effect as the New Covenant replaced it. It was stated before the New Covenant that a New Covenant would be made to replace the Old Covenant. Laws that were specific to the Old Covenant were usually stated as part of the covenant. They would say they were for the covenant or infer it in some other way. That is how you discern between covenant laws and non-covenant laws. Most of the Old Testament is NOT stated as part of the Old Covenant, so in most cases the law still applies; however, whenever people quote something, it is always a good idea to read through the context of the passage, know who it was written to, and some general background. --Quarantine Zone (talk) 01:27, January 30, 2013 (UTC)
O.....kay then. Well while it doesn't change my mind on any matters what so ever. Ill keep a comment on this matter to myself though. Marcus/Michael Villanova 01:53, January 30, 2013 (UTC)
QZ is right :) Jesus announced a New Covenant, and the Old Covenant was no longer in place for his followers. He didn't just randomly took a few of his old Laws out. --OuWTBsjrief-mich 09:28, January 30, 2013 (UTC)
So the intolerance of two adults who love each other is able to live on? Marcus/Michael Villanova 22:04, January 30, 2013 (UTC)
If that's the way you want to put it, yes :) --OuWTBsjrief-mich 09:12, January 31, 2013 (UTC)
Question One
Edit
What is the minister's detailed position on healtcare? (asked by Andrew Villanova) Marcus/Michael Villanova 22:08, February 13, 2013 (UTC)
Minister - My position on healthcare is that we need to have a universal healthcare system for everyone that covers healthcare needs and injuries, but I don't think that the healthcare system should cover cosmetics, gender changes, minor injuries, minor health deficiencies, and in most cases abortions, but in Lovia the abortions aren't a problem as all abortions in Lovia fall under necessary procedures anyway. I think that people should be able to buy private health insurance if they wish in order to cover things like cosmetics and small injuries, and I want hospitals to be both public and private. For these reasons, I support a Bismarck model healthcare system to encourage economic growth in medical fields and health insurance fields as well as providing necessary healthcare to those who need it. I also think that if you have a health insurance plan that covers all the necessities that the government health care does, it should be tax deductible; this would also encourage economic growth. Thank you for the question Mr. Villanova.
I asked a question but you left, so answer it so the log can be complete. Marcus/Michael Villanova 01:56, February 20, 2013 (UTC)