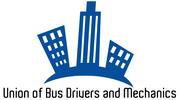 The
Union of Bus Drivers and Mechanics
is a
Lovian
union currently covering over 2,250 employees in the public transportation market in
Sylvania
and
Oceana
. The union protects public school bus drivers, public transportation bus drivers and the mechanics that help bulid and restore the buses. The Union was founded in
2011
with about 200 members but has since grown, with about 500 members in Sylvania and 400 in Oceana. In the fall of
2012
the Union became affiliated with the
Labour Party
, and stayed until the Labour Party ended.
InterBus and Villanova Inc.
Edit
The Labour Party's leader Marcus Villanova owns InterBus and plays a major role in it's refounding. The Union expressed concern over the payment plan for the employees but quickly changed to apease the workers. InterBus pays there average bus driver 46,800 dollars including benefits and there mechanics 41,175 dollars including benefits, the leader of the Union said "compared to an American bus driver making about 50,000 dollars, this is not good either, but by the time of our next contract we will be working for more annual pay."
This article is a stub: a short article with a useful amount of information, but that should definitely be expanded.
You can help Wikination by expanding it.
Ad blocker interference detected!
Wikia is a free-to-use site that makes money from advertising. We have a modified experience for viewers using ad blockers

Wikia is not accessible if you've made further modifications. Remove the custom ad blocker rule(s) and the page will load as expected.