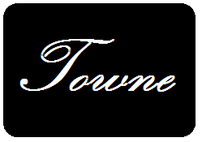 A. Towne and Company was a vintage car manufacturer in Lovia. The company operated from 1901 to 1918. 
Towne was founded in 1901 by Scotsman Alexander Towne, who imported a 1900 Dortmund and was keen to produce a Lovian car. The cars, which were hand built, had a good reputation for being durable. The 'single-cylinder' model (the original) was sold from 1901-05, and 7 were produced. In 1904 he introduced the twin-cylinder models; far more practical than the "singles", it was made until 1909 and saw 13 made. The 4-cylinder car was first produced in 1908, and when production ended in 1914, only 9 were made. The Tourer model (1910-1919) proved to be the most popular, with 18 cars sold. Towne sold the company in 1919, unable to make enough income. The new owners did not produce any more models.
Single Cylinder: $2,200-2,700
Twin Cylinder: $2,500,3,000
4-Cylinder: $3,300-3,900
Tourer: $3,000-3,600
Ad blocker interference detected!
Wikia is a free-to-use site that makes money from advertising. We have a modified experience for viewers using ad blockers

Wikia is not accessible if you've made further modifications. Remove the custom ad blocker rule(s) and the page will load as expected.