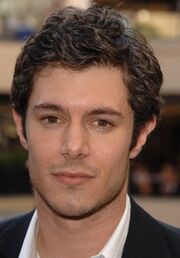 Thomas Albert Ramsley (born 1979) is a Lovian lawyer and librarian.
Thomas was born in Noble City to Joseph Ramsley and his second wife, Andrea Blair. He has a sister named Christina Ramsley. He studied law in Blackburn University, but ended up being a librarian. He is now the chief librarian at Sofasi Library. In 2004, he married model Cheryll Mansell and they have one daughter, Sarah Ramsley.
Ad blocker interference detected!
Wikia is a free-to-use site that makes money from advertising. We have a modified experience for viewers using ad blockers

Wikia is not accessible if you've made further modifications. Remove the custom ad blocker rule(s) and the page will load as expected.