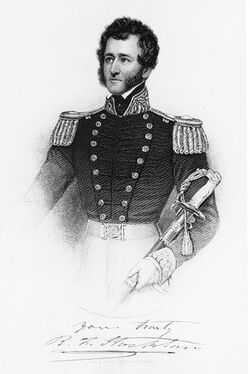 The Stockton Harbor is a small harbor in Sofasi, Clymene. There is a Seamen's Pub located in the harbor. The Stockton Harbor is named after Robert Field Stockton, a United States naval officer, notable in the capture of California during the Mexican-American War. It is a natural harbor where the local fishermen take their boats at sea for traditional shrimping, a fishing method commonly used by the Lovians.
See also
Edit
Ad blocker interference detected!
Wikia is a free-to-use site that makes money from advertising. We have a modified experience for viewers using ad blockers

Wikia is not accessible if you've made further modifications. Remove the custom ad blocker rule(s) and the page will load as expected.