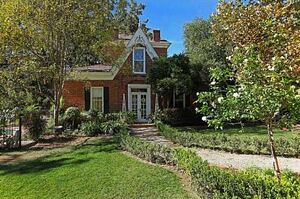 The Rudyear Estate was the home of Ermania Kovalic and Ellis Rudyear. A large farm in Northern Oceana (near Stephen's headland), it was built by Hurbanovan Ermania Kovalic in 1907. It served as the headquarters for That Oshenna Lew Taste from 1913 until it disbanded in 1919. Since the 1930s, it has been the distillery center of Rudyear Rum and has many sugarcane fields. Many tourists come to see the rum being made.
Ad blocker interference detected!
Wikia is a free-to-use site that makes money from advertising. We have a modified experience for viewers using ad blockers

Wikia is not accessible if you've made further modifications. Remove the custom ad blocker rule(s) and the page will load as expected.