Red Rose Publishers

Sapere aude[1]

Name
Red Rose Publishers
Type
Joint-stock
Product
Printer and publisher
Origin
Lovia
Founded
1 October, 1970
Owner(s)
Nada Marjanović (40%)
Vlado Marjanović (50%)
Oos Wes Ilava (10%)
Headquarters
28 Oceana Side-street, Drake Town, Hurbanova, Lovia
The Red Rose Publishers is a Lovian book printer and publisher. It was founded in 1970, making it one of the oldest publishing houses still running. It was established by Džemal Marjanović and now his two children are in charge; Nada and Vlado. Red Rose Publishers only release philosphical, political, historic or scientific works.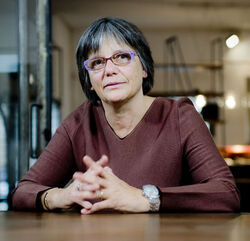 Džemal Marjanović was a Bosniak-Lovian philosopher, born in Hurbanova. He is considered an important scholar of Oceana and socialist too. He founded Red Rose Publishers in 1970, as he had a dream of creating a highly spiritual publishing company. Marjanović contributed some important books, all of philosophical nature. Together with other scholars he started the Encyclopaedia Loviana series, based on the Encyclopaedia Britannica. During that period of time, Red Rose Publishers released many other scientific works.
With Marjanović's death in 1985, his two children (Nada and Vlado Marjanović) took over. Nada Marjanović is a linguist, while her brother is an economist. Collaborating in harmony, they have increased the company's profit and they have cooperated with some significant scholars, including Archibald Fawk. In 2009, Oos Wes Ilava bought 10% of the company's shares.
Important publications
Edit
Discovering Albion: Modern History of Great Britain (1988)
The Iron Chancellor: Otto von Bismarck's Germany (1991)
The History of France from the Industrial Revolution to World War II (1994)
World War II in Europe (1996)
American History since the Great Depression (2000)
Intoduction to Northern American History (2003)
A New Nation Born: Lovia's early History (2007)
Royal History of Lovia (2009)
Džemal Marjanović
Edit
The End Justifies the Means: A Critique of Machiavellianism (1970)
Frankfurt School: An Alternative Path to Socialism (1973)
The Political Philosophy of Western World Since Antiquity (1980)
Dušan Koborský
Edit
Conservatism: A Misunderstood Philosphy (2011)
The Proposals of Conservatism on Politics and Economy (2012)
A Modern Commentary on Torah (2006)
Introduction to Talmud and Halakha (2008)
The Spirirual Basis of Abrahamic Religions (2011)
Encyclopaedia Loviana 1st ed. (1972)
Encyclopaedia Loviana 2st ed. (1975)
Encyclopaedia Loviana 3st ed. (1978)
Encyclopaedia Loviana 4st ed. (1981)
Encyclopaedia Loviana 5st ed. (1984)
References
Edit
↑

A Latin phrase meaning "dare to be wise", or more precisely "dare to know".

↑ Not all books by Lovian-British writer, politician and businessman are published by Red Rose Publishers. Other books of him were published by The House Publishers.