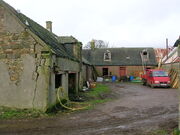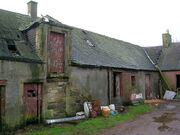 Plemming Farm is a Lovian shop surrounded by farmland in Long Road. It used to belong to the recently deceased Sven Plemming. The address of the farm is 13 Long Road Avenue. One can find the farm and the shop at 15 Long Road Avenue.
There's a farm in lovely Long Road
Shaded by grass and trees
And makes you always happy
For anyone who sees
For those who want to buy some things
A shop is there as well
It's such a beautiful farm
For everyone to tell
This article is a stub: a short article with a useful amount of information, but that should definitely be expanded.
You can help Wikination by expanding it.
Ad blocker interference detected!
Wikia is a free-to-use site that makes money from advertising. We have a modified experience for viewers using ad blockers

Wikia is not accessible if you've made further modifications. Remove the custom ad blocker rule(s) and the page will load as expected.