Plain Balls United
is a football team originating from
Plains
. It was founded by
August Magnus Donia
in 1993 and is currently coached by his son
Ygo August Donia
.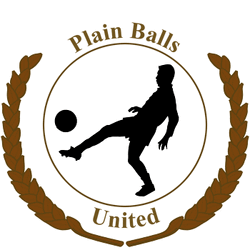 The team is a well known team, known for its aweful playing style which is described to be: "as ugly as North-Korean football and as ineffective as trying to kill an elephant with a toothbrush". The team completely relies on one single good player: Andrei Molenbeek. Also, Denis Stroganoff is a decent player, the rest is not even worth mentioning.
"Joke" squad
Edit
This is the squad that played in the LSCA Major Soccer League 2013. For the LSCA Major Soccer League 2015, this was deemed a "joke" squad due to some of the submitted names, and was not accepted.
Ad blocker interference detected!
Wikia is a free-to-use site that makes money from advertising. We have a modified experience for viewers using ad blockers

Wikia is not accessible if you've made further modifications. Remove the custom ad blocker rule(s) and the page will load as expected.