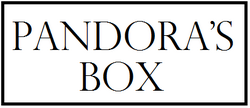 Pandora's Box is a chain of lingerie stores from Insel Islands. The company was founded in 1999 and expanded to become one of the largest fashion companies in the country. Pandora's Box was taken over by Traspesian businessman Luis Enrique Serre in 2014 with a plan to expand to other countries. The first foreign store opened in Bayside, Noble City in August 2014, with a second in Adoha.
Ad blocker interference detected!
Wikia is a free-to-use site that makes money from advertising. We have a modified experience for viewers using ad blockers

Wikia is not accessible if you've made further modifications. Remove the custom ad blocker rule(s) and the page will load as expected.