Olivarbo is a Lovian company in food industries, owned and managed by Lokixx Comp.. The company is still growing and developing.
Location
Edit
Our products
Edit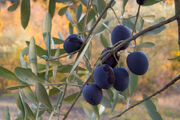 Our olives are quality products. Natural cultivated plants on one of our groves. We didn't used herbicides.
We sell our olives in our "Olive Shop" in Nicholasville. You can always buy some of our olives there on a good price-quality relation.
Ad blocker interference detected!
Wikia is a free-to-use site that makes money from advertising. We have a modified experience for viewers using ad blockers

Wikia is not accessible if you've made further modifications. Remove the custom ad blocker rule(s) and the page will load as expected.