The Old Harbor is one of the most ancient neighborhoods of Noble City, formerly named The Harbor. It's located in the southeastern corner of the capital. It used to be an important port, but now it is an industrial zone, with a lot of green industries. Well-known companies based in the Old Harbor are Veprom and Nordic Company.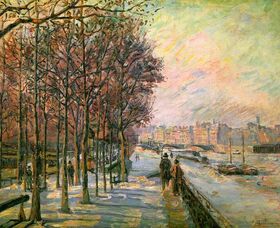 Neighborhood map
Edit
*1 - Elisabeth Street
*2 - Sebastian Street
*3 - Harbour Street
See also
Edit
Ad blocker interference detected!
Wikia is a free-to-use site that makes money from advertising. We have a modified experience for viewers using ad blockers

Wikia is not accessible if you've made further modifications. Remove the custom ad blocker rule(s) and the page will load as expected.