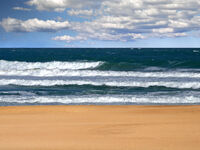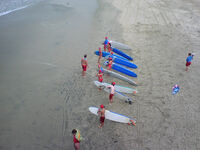 The Noble Beach is the stretch of beach along the Noble City Bay, in Lovia's capital Noble City. It runs from Little Europe through the Bayside neighborhood an ends at the south end of the Bayside.
The beaches are one of the most popular tourist destinations in Noble City and attract thousands of tourists in the summer months. The beaches are known for their extreme cleanliness and their peach colored sand, especially in Little Europe and Bayside.
The November Beach in King's Gardens is regarded as a seperate beach.
See also
Edit
Ad blocker interference detected!
Wikia is a free-to-use site that makes money from advertising. We have a modified experience for viewers using ad blockers

Wikia is not accessible if you've made further modifications. Remove the custom ad blocker rule(s) and the page will load as expected.