New Aberdeen (Bredish: Die Ẍottissplats) is a hamlet on Asian Island near Plains and Nóngyè, in the state of Clymene. New Aberdeen has 183 inhabitants. It was founded by Scottish immigrants and named after the Scottish city of Aberdeen.
Geography
Edit
New Aberdeen is located on the northern part of Asian Island, in the lowlands of North Clymene near Plains. It is surrounded by forest. It is close to Nóngyè, Glesga, Plains and Rosswood.
New Aberdeen is situated at the Fraser Lake, a small inland lake.
Most people are employed in forestry and agriculture. It is one of the poorest hamlets of Lovia, and the poorest of Clymene. Most houses are part of the New Aberdeen Social Estate, a federally funded project aiming to improve the quality of living conditions in New Aberdeen.
New Aberdeen is part of the economically deprived "belt" running from Plains to Eastwood, along New Aberdeen, Nóngyè and Rosswood. While the other settlements recovered from both the recession in the 1980s and the 2008-2011 recession, New Aberdeen collapsed in poverty. A combination of high unemployment and a culture of dropping out of school to help fathers in the forestry business caused a range of social problems.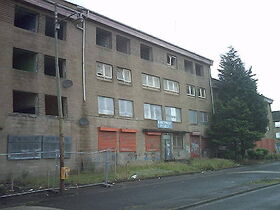 Because New Aberdeen is such a small settlement, most problems are easily containable, and improvements have been observed over the course of 2012 and 2013. New jobs were created with the advent of the Armstrong Company in 2011. This Plains-based company opened a factory in 2011 in New Aberdeen, employing half the working force of New Aberdeen.
The Government of Clymene is looking to invest in the community, with proposed projects including newer, better housing, a community center and the creation of social programs geared mainly at youth.
References and notes
Edit