Margins is a online store based in Lovia. Margins opened as Bargains4U in 1995 but failed to developed. Margins reopened as Margins.lo as an online store serving anything, including Margins Basics and Margins Food.
Background
Edit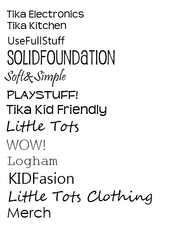 Margins is based in Sofasi. The trading name was MRG. Margins sells Branded to Margins Branded items. It was rewarded in 1999, 2004 and 2012. It was opened in 1995. The electronic ranges for MB is TIKA. The Home range is TIKA Kitchen (Appliances), UseFullStuff Kitchen (Kitchen and Dinerware), SOLIDfoundation (wooden furnture), Soft&Simple (sofa and chairs). The toys is PlayStuff and TIKA Kid Friendly (electronic toys), LittleTots (baby items). The Clothing is WOW! (womans fasion), Logham (mens fasion), KIDfasion (kid fasion), LittleTots Clothing (baby clothing) and gift is Merch (merchindise).
Orignal Margins
Edit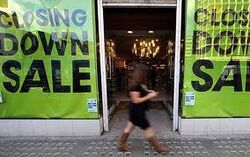 Margins was a cataloge and a store for anything. Margins also deliver in to Lovian Mainland or colect in store. A another store called TIKA (eletronics store) merged with Margins to create Margins TKI.
Margins TKI was doing great until the CEO of Margins got fired for making unsucessfull products and was replaced by another CEO.The profits were rasing down in 2000. Margins TKI was renamed Bargains4U.
Bargains4U expanded to Sofasi and Adoha but devloped to quick and prices were high. (e.g Margains Kettle. were $12.99 in 1999, $22.95 in 2002). Buissness were so tight that B4U closed in 2006.
Margins Online
Edit
In 2007, the former CEO launched the 'Bring back Margins' group. 25,430 people signed up in 2008 and 35,823 in 2009. $2 millon was rased so they can start another Margins in mid 2009. Although Margins TKI, MarginsN&T,B4U and B4UATKI was blocked by the goverment, they named MarginSTR.
In October, Margins.lo was registered and avalbile. Margins.lo sold 200 electricals, 600 Kitchen apliances, 1000 decor and 5000 toys in 2009 to 2011.
In September 2012, it was voted best retail store in the year and aired its Christmas commercial in October.
Margins 'new' store
Edit
On 30 October, Margins opened its 'new' store in Noble City. Its based on the disused store of Madistates and next to GoldenDisk, This was announced in 19 October and will be doing more branches to Sofasi and Adoha.
There are only one branch opened in 7/11/12. Sofasi and Adoha are nearly constructed.
Noble City Mall
Sofasi Mall
Adoha ???
Ad blocker interference detected!
Wikia is a free-to-use site that makes money from advertising. We have a modified experience for viewers using ad blockers

Wikia is not accessible if you've made further modifications. Remove the custom ad blocker rule(s) and the page will load as expected.