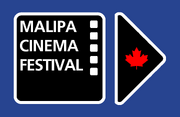 The Malipa Cinema Festival is an international film festival in Lovia and the only such event in Lovia. It takes place at Federation Square, Malipa and is organized on the last saturday of January every year. The first edition is in 2010 and features films from the previous year. The Malipa Cinema Festival is a joint initiative of the governments of Newhaven and Kings. There are three prices; one for best screenplay, one for best cinematography and one audience prize. The festival is accompanied by a performance of several rising Lovian and foreign musicians and a thematic art gallery.
2010 Edition
Edit
The 2010 edition of the Malipa Cinema Festival features films from 2009 and will take place on the 30th of January. Instead of making three separate lists, as is common for awards, the Malipa Cinema Festival lets run all candidates for all three possible prices. The first edition has only one Lovian movie on its list of nominees, The Lovely by Arthur Jefferson, but it is the favorite for at least two prizes. A list of all candidates:
The jury for this edition was be headed by Newhaven Mayor and Kings Governor Yuri Medvedev. Art lover Lars Washington was supposed to make part of the jury, but refused because of a conflict of interest. Lars Washington was the Art Director in The Lovely, so he decided to step down from the post and was be replaced by Harold Freeman. Festival organizer Alyssa C. Red will also seat in the jury. The winners of this year's edition were:
2015 Edition
Edit
The 2015 edition of the Malipa Cinema Festival features films from 2014 and will take place on the 30th of May.
See also
Edit
Ad blocker interference detected!
Wikia is a free-to-use site that makes money from advertising. We have a modified experience for viewers using ad blockers

Wikia is not accessible if you've made further modifications. Remove the custom ad blocker rule(s) and the page will load as expected.