This page or article section is under construction.

You are welcome to assist in its construction by editing it. You may want to discuss on the talk page before making major edits.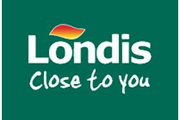 Londis is a new Lovian shopping facility that includes a basic supermarket, grocery store, a butcher, and a baker. Apart from this there is also a flower shop and a pharmacy. Its address is 9b Millstreet in the Hotel North Shopping District, Millstreet, Hurbanova, Oceana. The shop is owned by Martijn Mans (50%) and Oos Wes Ilava (50%).
This article is a stub: a short article with a useful amount of information, but that should definitely be expanded.
You can help Wikination by expanding it.
Ad blocker interference detected!
Wikia is a free-to-use site that makes money from advertising. We have a modified experience for viewers using ad blockers

Wikia is not accessible if you've made further modifications. Remove the custom ad blocker rule(s) and the page will load as expected.