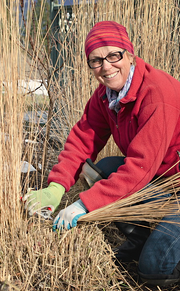 Living Earth Community Gardening is a Lovian grassroots community gardening project led by architect Maya Gilmore and artist and survival instructor Lou Callenbach. At the request of families, friends, and neighbors, Gilmore and Callenbach visit potential community gardens and assist in the development of such gardens. They provide guidance and help, as well as materials and seeds in the start-up phase. If a project is successful, the community will be able to maintain it by themselves and harvest various produce every season.
Ad blocker interference detected!
Wikia is a free-to-use site that makes money from advertising. We have a modified experience for viewers using ad blockers

Wikia is not accessible if you've made further modifications. Remove the custom ad blocker rule(s) and the page will load as expected.