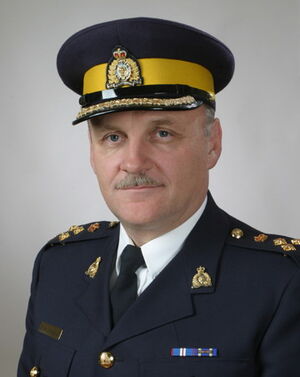 General Levi Armstead McArthur (August 19, 1956 - Present) is an American general and the commander of the United Nations Lovian Order Restoration peacekeeping mission. He is widely regarded in Lovia as an extremely adept general and is known for his success in putting down the Civil War.
Early Life
Edit
McArthur was born on August 19, 1956 to a lower-class family from Boston, Massachusetts, USA. He was extremely smart and diligent in his academic studies. As such, he was offered a spot to attend West Point Military Academy by Senator Ted Kennedy in 1972. After spending four years studying, he graduated in 1976 alongside his close personal friend, Stanley McChrystal.
Military Life
Edit
McArthur's first military command was as a second lieutenant for the United States Army. He quickly moved up the ranks as a US Army Ranger, and was a captain assigned to Major General Norman Schwarzkopf in the Invasion of Grenada.
Due to his significant role played, he was considered for the Medal of Honor, but was instead awarded only the Distinguished Service Cross for saving the lives of 5 Americans and 12 Grenadans.
By the time the Gulf War arrived in 1990, Colonel Levi McArthur was a personal member of Schwarzkopf's staff. He was reportedly responsible for the psychological methods used to convice tens of thousands of Iraqis to surrender without fighting.
Following the war, Levi McArthur was made a Brigadier General and assigned to the US forces that operate under NATO. When the US was mobilized to fight the Serbians in the Bosnian War, McArthur was in charge of the US ground forces, under Admirals Jeremy Boorda and Leighton Smith.
Instead of playing an active role in the War on Terror, McArthur was assigned to the UN as a Major General.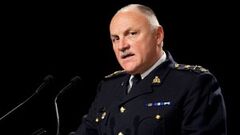 Ad blocker interference detected!
Wikia is a free-to-use site that makes money from advertising. We have a modified experience for viewers using ad blockers

Wikia is not accessible if you've made further modifications. Remove the custom ad blocker rule(s) and the page will load as expected.