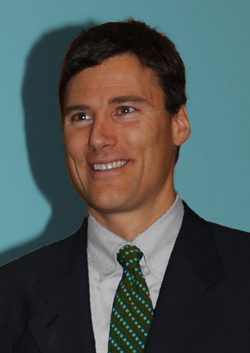 Keith Moore (11 October 1972) is a former governor of Clymene, formerly with the Northern Lovian Party. Moore was Governor of Clymene from 2008 to 2010. He was a candidate for governor in 2015.
This page or article section is under construction.

You are welcome to assist in its construction by editing it. You may want to discuss on the talk page before making major edits.
Ad blocker interference detected!
Wikia is a free-to-use site that makes money from advertising. We have a modified experience for viewers using ad blockers

Wikia is not accessible if you've made further modifications. Remove the custom ad blocker rule(s) and the page will load as expected.