Hendrickx Security

Always by your side

Name
Hendrickx Security
Product
Security services and investigation
Founded
1950
Founded in
Sofasi, Lovia
Owner(s)
Eric & Dominique Hendrickx
Headquarters
3 Marine Avenue, Old Harbor, Noble City
Hendrickx Security is a Lovian security services and investigation company, based in Noble City. The company has approximately 950 employees all over the country. Hendrickx security was established in 1950, by Filip Hendrickx. He ran the company for 36 years and then his two sons took over.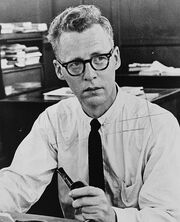 Hendrickx Security was established as Hendrickx Detective Agency on 1 March 1950. Its founder, Belgian-Lovian Filip Hendrickx, was a prominent private investigator. Hendrickx used to work for another agency in his hometown, Sofasi, for many years.
Initially, the company offered only private investigation services. Many important cases were taken over by Hendrickx himself. Year by year the agency expanded. In 1960 security services were added and the company took its current name. Six years later, the headquarters were moved to Noble City. Since then, many important figures of Lovia were clients of Hendrickx Security, including politicians and businessmen.
Buying art equipment brought the company to the brink of bankruptcy. Hendrickx though got some important initiatives, which soon paid off. In 1957, Filip wanted to open a branch in Hurbanova, but he didn't do it until 1980. During this period, Filip's first son, Eric, worked regularly for the company and by 1986 he undertook the enterprise. Filip retired and moved to Portland, were he died in 1997.
Eric did a great work since he took over, acquiring a profitable agency in Novosevensk. In 1990, Eric's younger brother Dominique also entered the business. By 1992 the company offered burlgar and car alarms. The two brothers work in total harmony and they made Hendrickx Security one of the most lucrative companies of Lovia. Today, they consider opening a branch in Harvian Islands.
The Garfield controversy
Edit

In 1987, James Garfield became a client of Hendrickx Security. He was probably not afraid of any specific threat, but did not want to take any risk. However, in 1989 Garfield was poisoned by his former mistress, Agneta Brooks. The company announced that they had noticed some suspicious movements, which eventually weren't dangerous. We cannot interfere in our clients' personal lives, stated Eric Hendrickx. Our job is to protect them from external dangers.
Hendrickx Security offers a big variety of services. However, its principal activity is the provision of private security services, such as personal security or the management and transportation of cash and valuables. The security guards of the company, known for their observingness, provide services at Newhaven Airport, Noble City International Airport and Atrium Center, as well as at important Lovian people. It operates electronic security systems and offers many anti-burglar systems.
Moreover, Hendrickx Security operates private investigation services. According to Eric Hendrickx, the company had over 60 such cases, in 2010. Even though these services are not the main operation of the company, we show great care, said Hendrickx.
Famous clients
Edit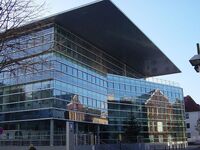 Ad blocker interference detected!
Wikia is a free-to-use site that makes money from advertising. We have a modified experience for viewers using ad blockers

Wikia is not accessible if you've made further modifications. Remove the custom ad blocker rule(s) and the page will load as expected.