Hans Anderson (born 28 October 1989) is a Lovian race car driver. He has driven for Team Pinas since 2011 and will compete in the WCUP Championship.
Biography
Edit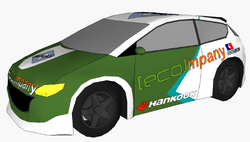 Hans Anderson was born in Sofasi. He has been partnered with Nelson Molander since 2015, as his co-driver. He drives a 2 liter Pinas Pacifica, sponsored by Ecompany and Hankook.
Ad blocker interference detected!
Wikia is a free-to-use site that makes money from advertising. We have a modified experience for viewers using ad blockers

Wikia is not accessible if you've made further modifications. Remove the custom ad blocker rule(s) and the page will load as expected.