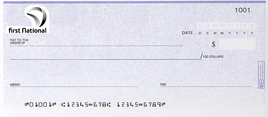 The First National Bank of Lovia was a bank owned by Fedecinc Group. The bank was founded in 1923 and was independently owned until 1972. Federal Foods Inc. bought it that year, and that deal has helped both businesses. It is headquartered at the First National Building in Bayside. The Carte Diamant is the premier card issued by the bank.
In 2013 an L$80 million deal was agreed for the takeover of FNB by LBS Bank, following several years of difficulties. The bank was officially shut down in July 2013 and merged into LBS.
Bank branches
Edit
Bank presidents
Edit
There have been many bank presidents.
See also
Edit
This article is a stub: a short article with a useful amount of information, but that should definitely be expanded.
You can help Wikination by expanding it.
Ad blocker interference detected!
Wikia is a free-to-use site that makes money from advertising. We have a modified experience for viewers using ad blockers

Wikia is not accessible if you've made further modifications. Remove the custom ad blocker rule(s) and the page will load as expected.