Neighborhood
Name
Ferguson Beach
Hexacode
CL-AD-FB
Population
3,504
Language(s)
English

Geography

Location
Adoha, Truth Island

Trivia

Nicknames
Ferg Beach, "Fergy Beach"
Ferguson Beach Village is a western neighborhood of Adoha located in Truth Island. On the north side you can find the famous Ferguson Beach, the village's namesake.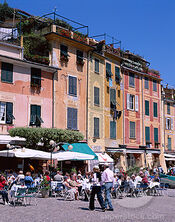 Ferguson Beach was originally a place where Lovians would have their holidaying homes. The first houses appeared in the 1950s. In the 1960's the first hotel was built, as well as a few stores. With the building of Adoha in the 2000s, Ferguson Beach became an unincorporated community within it. In 2011, it became an official neighborhood.
In the 1950s and 1960s, Ferguson Beach was frequented by celebrities such as Florentine Fortesque, Scott Tremoyne, Heather Tinley and Arthur Horst.
Most inhabitants were not originally from Clymene, with many coming from elsewhere in Lovia as well as Brunant and Europe.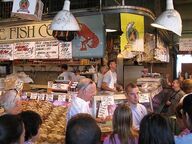 Like its neighbor, Ferguson Beach's economy is based on tourism. Unlike downtown Adoha and its large and glitzy venues, Ferguson Beach is more like a traditional seaside resort, with a small-town charm, although flashy downtown is just a short drive away. A popular place is the South Street Fish Market, the oldest business in Ferg Beach. Another well-known attraction is the Drenthe Castle, an old Brunanter castle which served as a home to actor Arthur Horst.
*1 South Street
*2 Old South Street
See Also
Edit