FK Galactic Hurbanova
Full name
Football-Klub Galactic Hurbanova
Date
1960-1977, 2011-present
Nicknames
Galactics, Yellow Galaxy
Club colors
Black, White
Sports
soccer
Chairman
Andreas Zamovič
Headquarters
Galactic Park, Drake Town, Hurbanova
Football-Klub Galactic Hurbanova (FK Galactic Hurbanova) is a Lovian top soccer (football) team, being very successful from the 1960s to the 1980s. The team was re-created in 2011.
Club history
Edit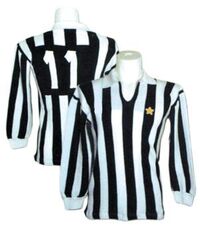 Galactic Hurbanova was founded in 1960 by Robert I. Vanat and Josef Zamovič, two Lovian businessmen from Hurbanova. They felt Oceana needed sports teams to get more recognition. The team played in the Lovia Cup against FC Caltrava. They had most of the early victories against Caltrava. Since Galactic's sponsors had lots of money and connections, they were able to get lots of good players. In 1973, they signed famed Lovian soccer star David Masters on a three year contract worth $3.3 million. The team was forced to cut back on spending in the 1970s and they began to lose more Lovian Cup tournaments. In the early 1980s, the team was dominated by David Masters, Robert Marius, Petr Gambrin and Bernard Boscher. The owners tried to move the team to Czechoslovakia in the 1980s, but found it really hard to do so. Galatics remained in Lovia and continued playing. The owners tried to sell the team in the 1990s, but since there were no buyers, they ended the club in 1997.
Re-creation
Edit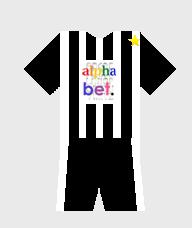 In the 2000s, there has been a resurgence in Oceana soccer and there are many old fans who would like to see Galactic's return, mainly to compete in the Oceana Derby. In 2011, the Ramsley family purchased all the rights to the team and re-founded it. James Masters, the nephew of former star David Masters and himself a Galactic player from 1973-76, was hired as the new team's coach. Hurbanova's biggest buy was Amadeus Kunter, a former goalkeeper for Brunant, FC Drenthe and Grijzestad Strijders.
| No. | Nation | Position | Player |
| --- | --- | --- | --- |
| 1 | | Goalkeeper | Andrej Matič |
| 2 | | Defender | Alek Gambrin |
| 5 | | Defender | Will Waverly |
| 7 | | Def/DM | Anton Petrović |
| 8 | | Winger | Luis Mondragon |
| 10 | | Midfield | George Horst |
| 11 | | Midfield | Zledin Ilava |
| 16 | | Winger | Xander Lone |
| 18 | | Forward | Luiz Antônio |
| 21 | | Forward | Pete Wellington |
| 22 | | Forward | Janek Maxim |
| 60 | | Forward | George Hansen |
Notable former players
Edit