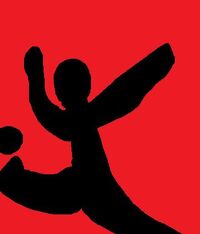 The Ferdi Berghop Foundation (FBF) is a Lovian foundation that offers free football training to needy children in Lovia and abroad. It was founded in 2001 byLiberto-Lovian football player of Contra United Ferdi Berghop.
The idea behind the foundation is to give the poor children a meaning in life and a sense of purpose, to get them of the streets and to ensure that they do not end up in streetgangs or start doing drugs. They are trained hard, but fairly and so far the Berghop foundation has trained many young talents who where drafted into major Lovian clubs.
The motto is: "From the mean streets onto the green field of glory!".
A good example is the Scottish-Lovian John Manner, who currently plays for club Contra United and who was trained by the FBF. Another example would be player Herebi Yaguf and Ryan Ashiri.
Ad blocker interference detected!
Wikia is a free-to-use site that makes money from advertising. We have a modified experience for viewers using ad blockers

Wikia is not accessible if you've made further modifications. Remove the custom ad blocker rule(s) and the page will load as expected.