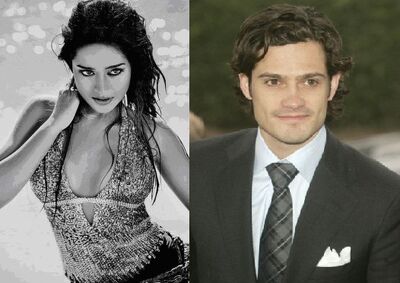 The Donia - Glücksburg-Ramsley wedding occured on the 24 October 2010 between Dalia Donia and Prince Andrew Glücksburg-Ramsley. It was held at the Olympia Hotel on at 12 noon (Lovian time). Those present at the wedding included the Donia Clan, the Ramsley Family and some members of the Danish Royal Family.
Guest List
Edit
Some of the most important guests are listed below
The Bride's Family:
The Groom's Family:
Other Friends and Family:
Wedding Plan
Edit
Ad blocker interference detected!
Wikia is a free-to-use site that makes money from advertising. We have a modified experience for viewers using ad blockers

Wikia is not accessible if you've made further modifications. Remove the custom ad blocker rule(s) and the page will load as expected.