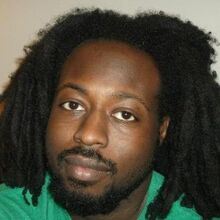 Darius Nabolo (born September 3rd, 1980) is a Lovian politician who was elected to the 2011 and 2012 Congress and is a well known education advocate.
Darius Nabolo was born in Bayside and was a valedictorian of his graduating secondary school. He obtained his bachelor degree in early childhood education from Hunter College in New York City. He later finished his college level education at Noble University. He took two philosophy courses of which Miroslav Znalic was his professor. He cites his teachings as influential to his leftist leanings.
He obtained his first teaching job at a Train Village primary school in 2009 and lead a vote among the teachers at the school to unionize with the Union of Lovian Educators. Nabolo eventually wrote a small book on the occasion and the state of Lovian education in Raise Your Hand: Lovia's Education System which called for better standards for students and teachers themselves.
Nabolo eventually entered politics on a platform to end private schooling and charter schools, and create better schooling conditions for students. He was elected with the CPL.nm in 2011 and again in 2012, but could not survive the total desolation of the Party in 2013. In the 2014 revival Nabolo ran unsuccessfully for Congress, but will take part in the CPL.nm leadership election, 2015.
Ad blocker interference detected!
Wikia is a free-to-use site that makes money from advertising. We have a modified experience for viewers using ad blockers

Wikia is not accessible if you've made further modifications. Remove the custom ad blocker rule(s) and the page will load as expected.