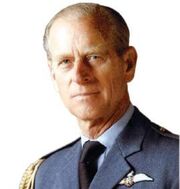 Count James Tilly (born 1931 as James Philippe Tilly Dubonnet) is a Belgian born, French-Lovian nobleman. He was born in Charleroi, Belgium to the Count and Countess of Tilly. He lived in Belgium until the German invasion in 1940. He lived in France until 1941. In 1941, the Tilly's moved to USA and later to Lovia in 1943. After the war, the Count and Countess returned to France, but James stayed in Lovia. He briefly worked with the government and he also joined the French airforce and he married Countess Clara Tilly in 1963. He has 3 kids, Francois Tilly, Silvie Tilly and Antonia Tilly.
Ad blocker interference detected!
Wikia is a free-to-use site that makes money from advertising. We have a modified experience for viewers using ad blockers

Wikia is not accessible if you've made further modifications. Remove the custom ad blocker rule(s) and the page will load as expected.