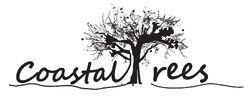 Coastal Trees is a Lovian jazz band from Portland, Kings. Originally founded as Indian Muse, an indie-jazz band, by Sav Cio and Ken Georo, the band now has five members: Cio, Georo, Paul Kenth, Elvis McCoo, and Fred Genni. Its genre evolved to traditionalist jazz music.
2003-2005: Debute and break-up
Edit
In 2003, the band debuted with the album Muse of Portland and sold over 100,000 copies worldwide. The indie-jazz song "Join together" became a hit and reached the tenth position on the Billboard top 100 jazz songs. The band had a year long tour from August 2004 to August 2005.
Only three weeks after the tour, the band broke up over differences in style. Coastal Trees came back together in late December of 2005.
2006-2007: Coastal Pride and Indian Fame
Edit
In September of 2006, Coastal Trees recorded their second studio album, Lovely Lovia is Back. They were now signed with Lovilago Music: Velvet Records. The album consisted of two live tracks from a concert in India. The album sold 500,000 copies worldwide and had two singles: "Coastal Pride', which reached number 6 on the Billboard jazz songs, and "Calling out to me", which stayed on the jazz list for 22 weeks but only reached as high as 35. The band had a three month tour of which they spent twenty-three days in India.
2008: Live album and resting
Edit
The band released their first live album Two Tours, One Album, which sold over 400,000 albums. The live album showed some demos from their next album, one concert track from there first tour, and one from their second. The band then reportedly took "a year off from touring."
2009: Cunning New Look Edit
In April 2009, Cunning New Look was released. "Trax" and "Ur a Lovely Girl" reached as high as 44 and 33 in the Billboard Jazz Top 100. After the album release, Coastal Trees toured Lovia, the United States and various other locations for the rest of the year. The album sold over 775,000 copies.
2010: Touring and recording
Edit
From Febuary 2010 to April, Coastal Trees did a world tour with another well-known Lovian band, Automotive Jazz Ensemble. The band released Born Again, their fourth studio album and in mid fall Born Again:Live documenting the entire life of the band, both doing a little under expectations, but popularity rose when they played at the Jazz Portland festival.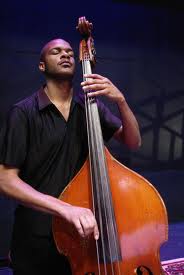 Discography
Edit
Ad blocker interference detected!
Wikia is a free-to-use site that makes money from advertising. We have a modified experience for viewers using ad blockers

Wikia is not accessible if you've made further modifications. Remove the custom ad blocker rule(s) and the page will load as expected.