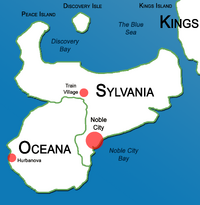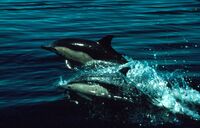 The Blue Sea is a regional sea located in the northeastern Pacific Ocean. It is situated in the Lovia Archipelago, northeast of Peace Island and Discovery Isle and west of Kings Island. It borders Discovery Bay to the west and the Central Lovian Sea to the north. The Blue Sea is of major importance to Lovian fishery, wildlife preservation and tourism.
Wildlife
Edit
Wildlife in the Blue Sea includes bluebanded gobies, garibaldi, California moray eels, sardines, giant black sea bass, bat ray and Spanish shawl fishes. Among the marine animals in the sea are dolphins, sea lions, Guadelupe fur seals and Guadelupe juncoes.
See also
Edit
Ad blocker interference detected!
Wikia is a free-to-use site that makes money from advertising. We have a modified experience for viewers using ad blockers

Wikia is not accessible if you've made further modifications. Remove the custom ad blocker rule(s) and the page will load as expected.