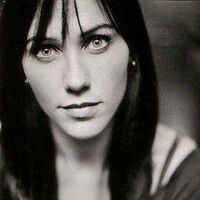 Bella La Blaca (December 5 1979) is a Lovian model and politician with a ten-year career. She also had several roles in movies as an actress. She is currently the highest-paid model in Lovian history, also bringing in several foreign contracts. She is a 2011 MOTC on behalf of the UNS. She seeks to become the Prime Minister of the Empire of Oceana.
Personal life
Edit
Bella La Blaca was born in 1979 as the only daughter of I. G. La Blaca's only sibling, his sister Angnes (1938-1979) who died in childbirth. As her uncle never married and dislikes his children (born to his housekeeper) his niece has been made his sole heir. Bella La Blaca isn't currently in a relationship - she was previously engaged to a football player (2004) and has a daughter, Donna (2005) from her marriage to a Lovian-Libertan DJ.
Modeling career
Edit
La Blaca is a model who has been signed in with several well-known agencies. She has been described as a "striking classical beauty with light grey eyes, pale skin and black hair", and was voted "Lovia's hottest celebrity" twice, in 2007 and in 2009 by a well-known megazine.
Politics
Edit
Bella La Blaca is one of the seven UNS-congressmen and women. She used to be alligned with the IGP untill it fell apart and was closed down. She then joined the UNS, combining her political career with her modeling career and motherhood, earning her much praise in the media. She is known for her conservative viewpoints and has been labeled a racist when in an interview she said to be "against interracial relationships of all kinds". She denied being a racist instead calling herself a "racialist" and a realist.
Photo gallery
Edit
Ad blocker interference detected!
Wikia is a free-to-use site that makes money from advertising. We have a modified experience for viewers using ad blockers

Wikia is not accessible if you've made further modifications. Remove the custom ad blocker rule(s) and the page will load as expected.