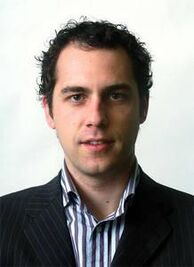 Anthony Day (May 2, 1978) is a Lovian politician.
Biography
Edit
Day was born in Drake Town, Oceana to John Day, a Welsh miner, and Caroline Wellington, a lawyer descended from James Carrington's Brunanter family. He was involved in British politics, running for UK Labor party, but without much success. In 2008 he returnd to his place of birth and he entered Lovian politics, reviving the Labour party in 2011 and becoming its leader. In 2012 he was re-elected to congress on a Lovian Alliance ballot.
This article is a stub: a short article with a useful amount of information, but that should definitely be expanded.
You can help Wikination by expanding it.
Ad blocker interference detected!
Wikia is a free-to-use site that makes money from advertising. We have a modified experience for viewers using ad blockers

Wikia is not accessible if you've made further modifications. Remove the custom ad blocker rule(s) and the page will load as expected.