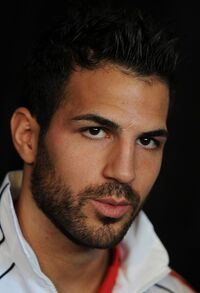 Andrea Condottori (4 March 1985 in Noble City) is a Lovian architect and soccer player.
Biography
Edit
Andrea was born in 1985 to Count Fabrizio Condottori and Anna Maria Condottori. He was a talented young footballer who played for FC Caltrava's youth squad from 1999 to 2003. That year he was injured and forced to retire from footballing indefinately. He decided to study architecture and in 2008 graduated from university. He has designed a few homes since then, mostly in Lovia and USA. In 2010, he hinted at returning to play for Caltrava and has been seen "getting fit".
Ad blocker interference detected!
Wikia is a free-to-use site that makes money from advertising. We have a modified experience for viewers using ad blockers

Wikia is not accessible if you've made further modifications. Remove the custom ad blocker rule(s) and the page will load as expected.